Each year at the end of summer anyone who has been growing garden veggies, fruits and herbs has A LOT of excess produce on their hands. I've been there, and I know it gets to a point where you're wondering what you're gonna do with it all. The picture to the right with the insane amount of produce in the basket is from my friend Mary's garden. The bigger the garden, the more ideas you'll need.
Ways to Preserve Your Garden Veggies, Fruits and Herbs
Freezing
Veggies: Put pre-washed veggies in a freezer bag in the portion size you prefer. You can choose to put them in whole or cut them up depending on what type of veggie it is and it's water content.
Fruits: These are fantastic in smoothies! Wash and dry the fruit. Cut to desired sizes. If it has skin, be sure to peel it. Use a paper towel to pat the fruit to remove as much water as possible. Line a sheet pan with parchment paper and make a single layer of fruit. Cover with plastic wrap and freeze for about 5 hours.
Remove from freezer and put into freezer bags, eliminating as much air as possible. Return them to the freezer in the bags.
Herbs: Wash and completely dry herbs. If you only use the leaves of the herb, remove them and put into a freezer bag. If you use the stems, too, roughly cut them down into 2-inch pieces before bagging.
Alternatively, you can make herb ice cubes to use in various hot recipes. Place washed herbs in the your ice cube tray, filling it half way. Fill the rest with water or your most used stock (for me, it's chicken stock). Freeze overnight and put the cubes into labeled baggies.
Be sure to label and date each food on the baggie. Most fruits and vegetables will last 3-6 months in the freezer.
Gifting
Fresh garden produce makes a wonderful gift. Fill a basket with some of your fresh picks and deliver to friends, family or anyone you want to make smile. It even works great as a customer gift if you're a business owner. And your favorite food blogger (*me waving excitedly*) would love it and likely make something with them and share with you.
Find New Ways to Eat Them
I reached out to my fellow food bloggers to make the ultimate collection of garden-heavy recipes. I'm fortunate to have so many wonderful people with a passion for cooking in my network.
Veggie Recipes
Healthy Summer Squash Casserole

Creamy Corn & Zucchini Summer Skillet

Loaded Vegetable Beans and Rice

Indian Spiced Leftover Summer Vegetable Fritters

Butternut Squash Kale Linguine

Stuffed Summer Squash
with Lemon, Mint and Feta Farro

Stuffed Zucchinis with Taco Filling

Homemade Couscous
with Eggplant, Zucchini and Shrimp

Zucchini Fries with Whipped Feta Dip

Fruits
Apple and Berry Chopped Kale Salad with Citrus Vinaigrette

Strawberry Greens Smoothie Packs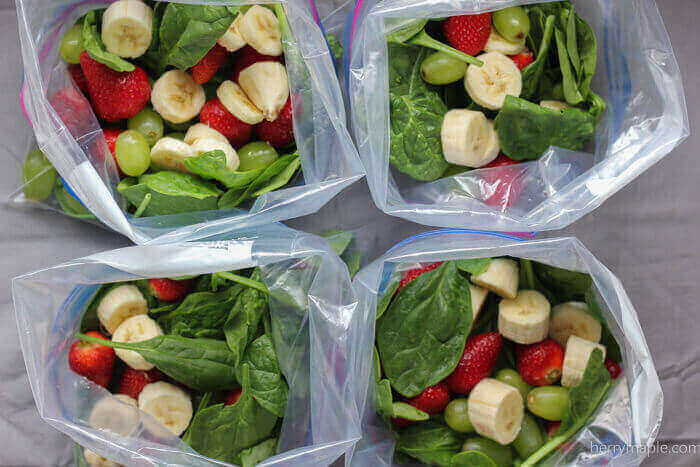 Pear and Goat Cheese Bistro Salad

Herbs
There are so many dishes you can make with fresh garden produce. Try these awesome recipes this season and tell me what you think!
Enjoy!
Be the first to know about new recipes and nutrition tips!
Subscribe today to receive our healthy eating newsletter, Cravemail!
Follow me 🙂